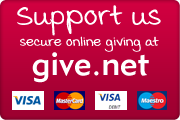 News!!!
-----------------------------------------------------------------------------
The London Festival of Architecture takes place across London this June. It's the world's biggest annual architecture festival in the world's capital city of architecture. With an amazing programme of events and activities, we welcome everyone into the conversation around architecture and our city.
As part of this festivity, St Lawrence Jewry is hosting "Re-imagining the Bounds" on Monday 10th June at 6pm. It is an evening looking at the renewal and refurbishment of the church fabric as well as an exploration of its historic boundaries. There is an optional walk to trace the said historic boundaries too.
Tickets at £15 (£10 for Friends) which includes a wine and nibbles reception. For tickets and more details please contact Katrina at katrina@stlawrencejewry.org.uk or phone 02076009478.
-----------------------------------------------------------------------------
Do you love running around London's historic and iconic places? Do you love helping charities? Then be one of St Lawrence Jewry runners to the ASICS London 10K on Sunday 21st July 2019.
All money raised will go towards the music ministry of the church so that we can continuously provide free world-class lunchtime recitals to the public.
We need at least 5 runners to register.
Please see Arnel in the church office or email him at arnel@stlawrencejewry.org.uk. For further details, please check this website https://uk.virginsport.com/charities.

-----------------------------------------------------------------------------
St Lawrence Jewry is the official church of the Lord Mayor of London and the City of London Corporation and stands in the Yard of the Guildhall.
It was re-built by Sir Christopher Wren after the Great Fire of 1666, but there has been a church on the site for around 900 years.
After extensive damage in the Second World War, it was again re-built.
We are here to show the love of Christ to those who live and work in the City of London, and we seek to be welcoming to the many people who pass through our doors.
The church is open from 9am to 5pm, Monday to Friday.
Come and visit us soon. You will find a fascinating building to look round, and somewhere to stop, be still, think and pray; a place of tranquillity in an area of world commerce and business. We have a number of resources to aid you in this. For more information read about the Royal Marines Chapel.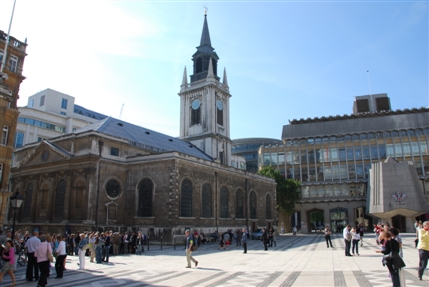 Our main services of the week are Holy Communion on Wednesday mornings from 8:30 - 9:15am and Friday lunchtimes from 1:15 - 2pm. Everyone is welcome to attend these services, which take place in the Commonwealth Chapel.
Our church Annual Rededication Service is on Monday 15th July at 4:30pm. This will be followed by the launch of the "One in Four" Photographic Exhibition and a reception. The Lord Mayor will be in attendance and do the launch. All are welcome to join us in these services/events.
listen to 'City People: Canon David Parrott' on Audioboo
Contact:
The Vicar, Canon David Parrott, can be contacted at the Church (address below), by telephone 02076009478 or by email.
St Lawrence Jewry
Guildhall Yard
London
EC2V 5AA
Charity No. 1157187
You can find us on this map.
We are part of the Diocese of London in the Church of England.