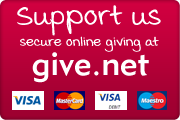 News!!!
"Let us therefore make every effort to do what leads to peace and to mutual edification." Romans 14:19 NIV
Do we live towards having inner peace which would lead to having peace around us?
-----------------------------------------------------------------------------
Starting on Thursday 14th January 2016, we are changing the Morning Prayer Service time. It will start now at 7:30am, instead of 8:30am, still in the Royal Marines Chapel.
______________________________________________
ePastor, a new initiative from St Lawrence Jewry. Got a question about life, faith or anything? Uncertain about coming inside the church and asking? Then this is for you! Send you question to epastor and we will reply.
------------------------------------------------------------------------------
St Lawrence Jewry is the official church of the Lord Mayor of London and the City of London Corporation and stands in the Yard of the Guildhall.
It was re-built by Sir Christopher Wren after the Great Fire of 1666, but there has been a church on the site for around 900 years.
After extensive damage in the Second World War, it was again re-built.
We are here to show the love of Christ to those who live and work in the City of London, and we seek to be welcoming to the many people who pass through our doors.
The church is open from 8am to 5pm, Monday to Friday.
Come and visit us soon. You will find a fascinating building to look round, and somewhere to stop, be still, think and pray; a place of tranquillity in an area of world commerce and business. We have a number of resources to aid you in this. For more information read about the Royal Marines Chapel.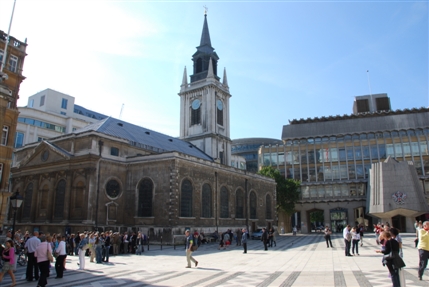 Our main services of the week are Holy Communion on Wednesday mornings from 8:30 - 9:15am and Friday lunchtimes from 1:15 - 2pm. Everyone is welcome to attend these services, which take place in the Commonwealth Chapel.
Morning Prayer is also said every day, from 7.30 - 8.00am, in the Royal Marines Chapel.
The service where the Lord Mayor is in attendance is Sir Christopher Walford Memorial Service on the 14th January 2016 at 11:00am.
We are part of the Diocese of London in the Church of England.